To make sure the green roofs offer nothing but advantages
They can be walked on, as a parking area they can even be driven on, and they put a lot of variety into our lives: Green roofs are more popular than ever and there are many reasons for this.
For example, they retain rainwater, improve the microclimate and create new habitats for insects and other wildlife. But it gets even better – a green roof comes along with optimised thermal insulation and energy savings.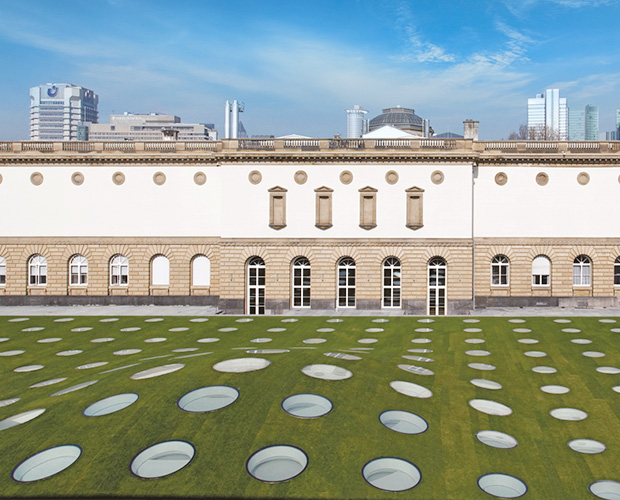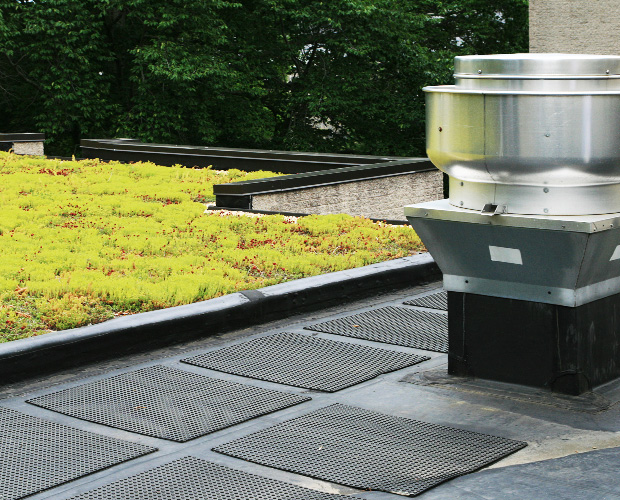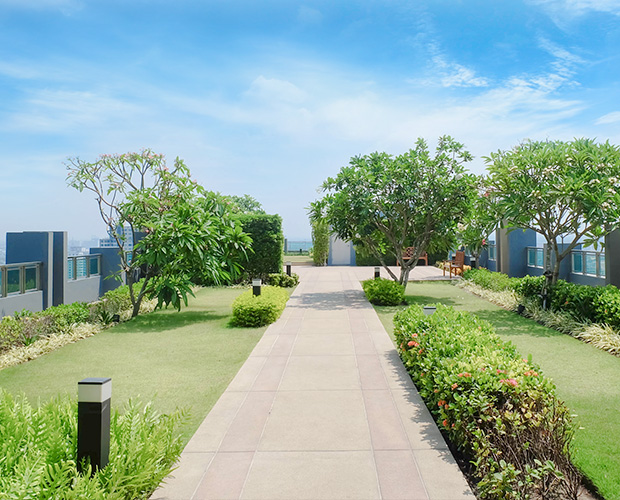 Waterproofing with root penetration protection tested to the guidelines of the Research Institute for Landscape Development and Landscape Building (FLL)
In addition to green roofs, concrete planters also offer the possibility of intensive planting. However, just like green roofs, they have to withstand high loads. It is therefore recommendable to line the entire planter with liquid applied waterproofing material without seams or joints. This is exactly what root-proof KEMPEROL has to offer. It is permanently elastic, adapts to all substrate shapes and waterproofs corners and edges perfectly. And even the integration of drainage pipes is effortless!
Find out more about our range of products using the 'Products' tab at the top of the page.
KEMPERGRO Green Roof System Build Up
Product advantages KEMPERGRO
KEMPERGRO® is ideal for use in extensive sedum roofs providing light-weight drainage and storage for rainwater in both newbuild and refurbishment projects.
The upper filter fleece supports the growing medium and prevents substrate fines from blocking the reservoir but allows percolation of rainwater.
The factory bonding of the fleece to the reservoir core prevents sagging of the fleece under the weight of the substrate. This maintains reservoir capacity and prevents blockages.
The reservoir core holds a predetermined amount of rainwater whilst allowing excess water to pass through percolation holes to the base layer.
The base felt layer provides physical protection to the waterproofing but also attenuates run-off to regulate flow to outlets and drains during flash floods and storms.
Suitable for use with solvent-free KEMPEROL® 2K-PUR liquid waterproofing which is sustainably sourced and inherently root resistant (FLL certified).
The KEMPERGRO® green roof system is compatible with STRATEX, KEMPER SYSTEM's fully specified warm roof system.
All quantities and times are approximate and without guarantee. For colour specifications, absolute RAL match can not be guaranteed.