FAQ's - Our answers to your questions
If you have any questions, we're always on hand to help you out.
Sometimes, however, taking a look at the "Frequently Asked Questions" section might get you the answer you need.
How is KEMPEROL processed?
All KEMPEROL waterproofing systems are cold applied. All are reinforced with KEMPEROL fleece, which means that the KEMPEROL waterproofing systems are applied wet in wet or fresh in fresh in a two-layer process (initial layer - fleece insert - final layer).
How can I remove or mix partial quantities?
In the case of single-component products, e.g. KEMPEROL 1K-PUR, partial quantities can be removed without special measures. In the case of multi-component products, the partial quantities of the individual components must be weighed out in advance.
How to make a complete KEMPER SYSTEM structure for balconies-terraces?
A complete structure consists of a primer, waterproofing and a coating. As a rule, a KEMPERTEC EP / EP5 primer is used as a primer. In general, the primer recommendation should be observed. KEMPEROL 1K-PUR or KEMPEROL 2K-PUR waterproofing is used as a sealant.
For the coating, various systems are available according to customer requirements. These are the KEMPERDUR Deko or KEMPERDUR Deko 2K coating, KEMPERDUR HB thick coating, KEMCO Decor Stone, KEMPERDUR quartz coating or KEMPERDUR TC with different variants.
However, a complete AC structure is also possible. This consists of KEMPERTEC AC Primer, KEMPEROL AC Speed Waterproofing, KEMPERDUR AC Coating and KEMPERDUR AC Finish.
How long does the KEMPERTEC primer need until it is rainproof and ready for further coating?
This depends on the respective primer and the weather conditions with regard to the substrate, ambient and processing temperature. Please refer to the technical data sheet of the respective primer for the times.
Up to what temperature can KEMPEROL waterproofing be applied?
From 5°C upwards. KEMPEROL AC Speed can be processed down to -5°C ambient temperature. The dew point must be observed.
From when and until when can coating be continued?
The time span for the earliest possible application of a subsequent layer / wear layer is specified here. This time span is determined on the one hand by the achievement of sufficient strength or curing and on the other hand by the possibly necessary outgassing (evaporation) of solvents. Depending on the weather, subsequent layers should be applied within a period of 14 days.
Waterproofing & surfacing systems
Are KEMPERDUR products colorfast?
Colour fastness refers to the resistance and stability of the colour to (UV) light and environmental influences ("light-fast"). Our decorative KEMPERDUR products are designed to be UV resistant and colour fast.
Where can you purchase KEMPEROL products?
KEMPEROL products are bought directly from the headquarters in Warrington by our authorised contractors
How much does KEMPEROL Waterproofing cost compared to other waterproofing systems?
KEMPEROL waterproofing systems are high-quality products and therefore cost more than conventional waterproofing products that consist of sheeting.
Is there a fast waterproofing system available (PMMA)?
KEMPEROL AC Speed is currently the fastest PMMA-based waterproofing system. As an alternative, application of odourless KEMPEROL 2K-PUR can be accelerated by using KEMPEROL 2K-PUR Speedshot.
Are KEMPEROL products UV resistant?
The ageing resistance to light (UV light) according to ETAG 005 has been proven for our waterproofing products.
Are KEMPEROL waterproofing systems root proof?
All KEMPEROL waterproofing systems are root proof and tested to FLL standards.
Why should two-component primers be scattered with sand?
It is generally recommended to scatter two-component primers with an appropriate product. Scattering sand onto the surface is absolutely necessary for all epoxy resin-based products (KEMPERTEC EP Primer / KEMPERTEC EP5 Primer). By scattering natural quartz (1500-2000 g/m²) onto the primer, a surface with the appropriate roughness is achieved ensuring an optimum adhesive bond with the next layer.
This also serves as a protection of the primer against UV radiation, especially if longer work interruptions (longer than 2 weeks) are necessary.
How long does it take for KEMPERTEC Primer to be rainproof and ready to receive the next coat?
That obviously depends on the respective primer and the weather conditions while taking into account the substrate, ambient and application temperature. Please refer to the technical data sheet of the respective primer for the times.
Which primer must be used?
This depends on the substrate and the waterproofing system to be used. Refer to Kemper System guidelines for further information.
Why do KEMPERTEC EP Primers have to be scattered with quartz sand?
The even scattering of KEMCO Natural Quartz in the still fresh primer is necessary for the following reasons. KEMPERTEC EP Primers must be scattered with sand due to the chemical properties of the epoxy resins, since it is not possible to determine an exact time window for resurfacing a non-scattered EP primer. In addition, scattering ensures a larger surface for enhancing waterproofing adhesion. Furthermore, the scattering of quartz sand protects the primer against environmental influences, such as UV radiation and mechanical stress.
What does pot life mean?
The pot life of reactive materials is the time during which the product can be applied. It is sometimes also called "period of use". It is therefore the time between mixing a multi-component product (or, in the case of one-component products, the opening of the container) and the end of its usability, i.e. the period of time in which the substance can still be "taken out of the pot". In most cases, the end of the pot life is indicated by a significant increase in viscosity (increase in toughness), which prevents further application. With our products, the pot life and workability time are not generally the same. The change in viscosity influences the absorbency and saturation behaviour considerably (in relation to the substrate or fleece)
As a rule of thumb, products with a viscosity significantly greater than that of liquid honey should no longer be applied.
Do KEMPEROL waterproofing systems comply with DIN standards and regulations, e.g. DIN 18531?
Both KEMPEROL 2K-PUR and KEMPEROL V210M have BBA certification, and further testing is continuing on other waterproofing systems.
Almost all KEMPEROL waterproofing systems are approved products and display European Technical Approvals. KEMPEROL 2K-PUR, KEMPEROL 1K-PUR, KEMPEROL AC Speed, KEMPEROL BR correspond to the rules regarding waterproofing materials and the regulations of current waterproofing standards (DIN standards 18531 - 18535). For some KEMPEROL waterproofing systems there are general test certificates available for various applications.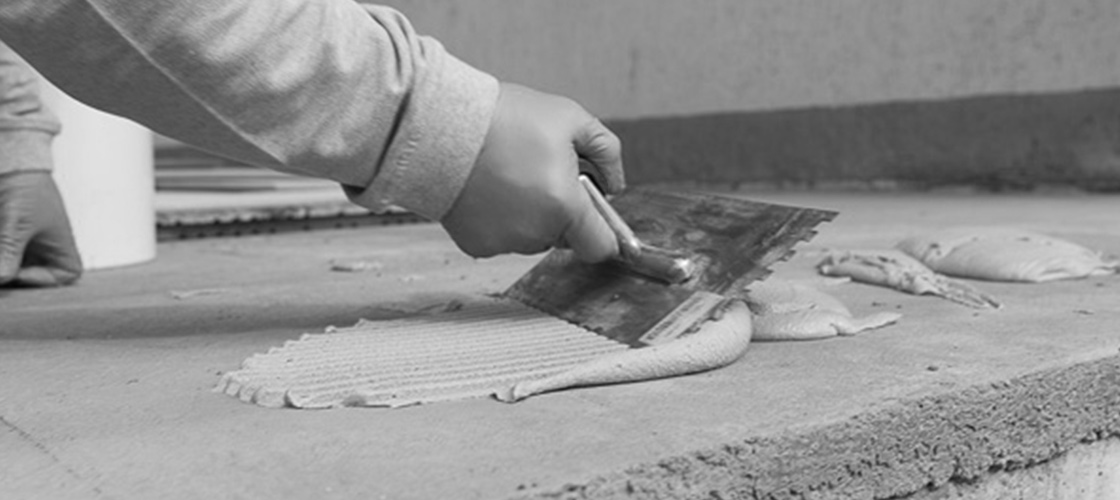 You could not find the answer to your question?
If you still have any questions, simply contact our sales staff or application engineers! Our employees are always happy to help.