KEMPERDUR AC Park
Ideal for parking areas
As a trafficable wearing surface for level surfaces (<3%) in conjunction with the KEMPERDUR AC filler on KEMPEROL AC Speed waterproofing.
KEMPERDUR AC Park+
Ideal for ramps
As a drivable wearing surface in combination with the KEMPERDUR AC Park+ special filler on KEMPEROL AC Speed waterproofing.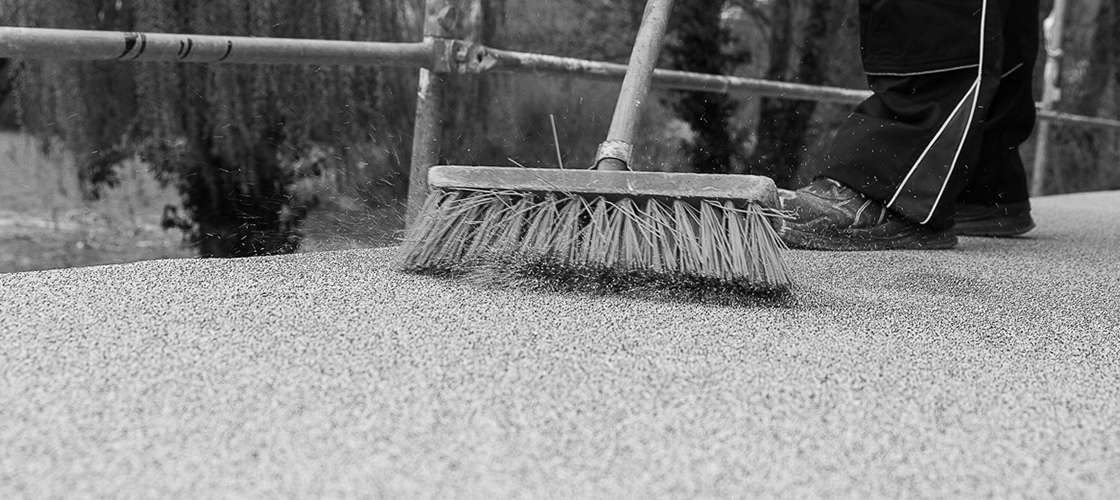 Thought of everything
No matter if you want to surface KEMPEROL Waterproofing or concrete, screed and ceramic tiles – our KEMPERDUR Surfacing Systems are the perfect solution.
Simply take advantage of the almost unlimited design options, ranging from visual enhancement to the creation of reflective, non-slip and sealed surfaces. The thing that matters most is that at the end of the process there is a durable wearing course you can rely on. And that is exactly what you get.
All quantities and times are approximate and without guarantee. For colour specifications, absolute RAL match can not be guaranteed.